As a Spear's 2023 Top Recommended Property Manager, our clients trust us to deliver only the highest-level services tailored to their needs.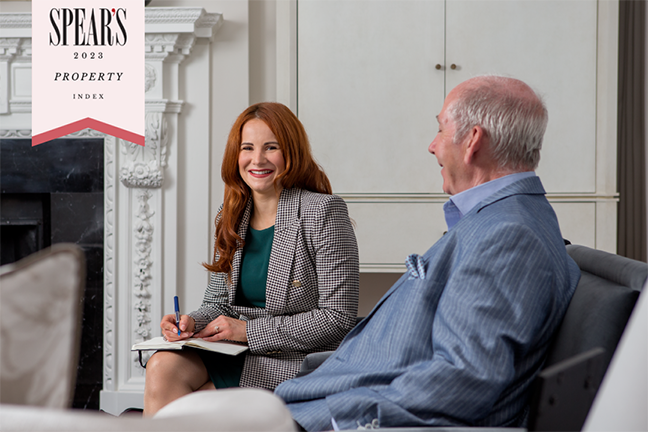 The team manages our property in London, and we have been impressed from the start. They are professional, caring, always one step ahead to ensure our property is taken care of quickly, and to the highest standard. They are organised, meticulous and have a keen eye for detail. They take the worrying away, and they are a delight to work with, always being available. The level of service is extraordinary, and they go the extra mile. We are so lucky to have found the right people to take care of our property.
Tiziana & Charlie
Private Client
We started using Somerset's services when my client and his family purchased property in Knightsbridge. Quite rightly, the family has high expectations and requires everything to be perfect and well run. Somerset Estates has looked after the maintenance, repairs, emergency issues and accounts, delivering their services with dedication and trust by David, Philippa and their team.
Nicholas Crawford
Representing a Private Client
We had the pleasure of working with Somerset Estates on a London-based project. Their efficiency has been heart-warming to us, and our clients. Philippa is extremely organised and it's meant that together, we've come up with great ideas on how we can also be more efficient. She is such a pleasure to work with and I highly recommend Somerset Estates to all my current, and future clients.
Louis Henri, Interior Designer
For the last four years, Somerset Estates has managed both my client's property and lifestyle in London. Their highly experienced, dedicated, talented and loyal team has eased our life tremendously, and I highly recommend their services.
Ahmed A Buhajeeh, Investment Manager
Over the years, we have built a great relationship with Somerset Estates. Philippa, Rachel, and the whole team are exceptional troubleshooters, problem-solvers and facilitators. Regardless of the issue and its severity, they are on-hand to address at all times and deliver a committed, personable and professional service to clients at every level.
Aleksander Kuzin, Building Manager
Philippa and Kristis have been managing our property for 18 months now. Throughout this time, they have been professional, managed expectations well, and are efficient and kind in their interactions with our staff.
In my experience it's rare to work with such dedicated and knowledgeable partners.
Laura Taborn, Finance and Operations Director
Somerset Estates have been looking after our family home in London for many years. They have always managed maintenance works, emergency issues and repairs promptly and efficiently to ensure that our home always runs perfectly. Our family highly recommends Somerset Estates to anyone looking for trusted and reliable property management.
I highly recommend Somerset Estates to anyone looking for experienced, reliable, and professional property management. Philippa and Kristis provide an excellent service with great communication, prompt fixes to the property and full transparency.